Status:
Past
Starts:
Ends:
05/20/2018
Team:
7 people
Whitepaper:
download
The platform is based on the Ethereum's Smart Contracts, which guarantee secure transactions based on the parameters set by the participants themselves.


AdSigma radically improves the efficiency of digital display advertising by using ADSi token, which can be exchanged between publishers, advertisers. It all happens on the Ethereum blockchain.


Powered by the blockchain technology, all transactions on AdSigma are transparent. Advertisers and publishers have a transparent public history.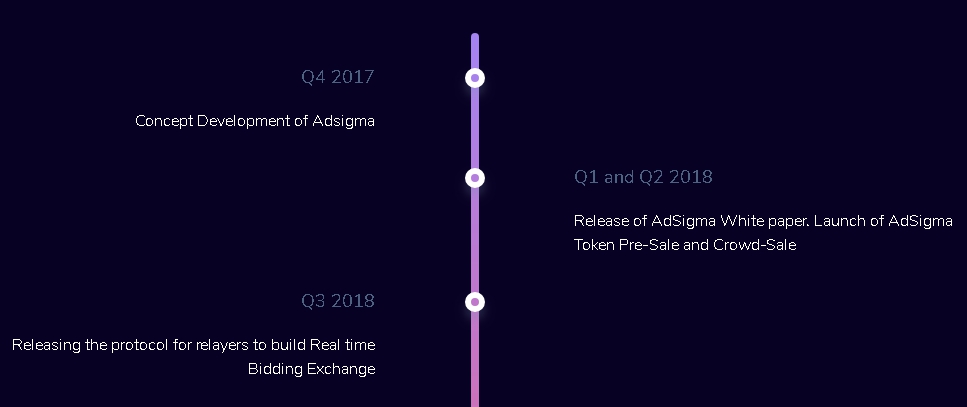 The Blockchain technology ensures that one entity alone can't control the platform. This decentralized system prevents the possibility of any data manipulation.

Nobody can give preferences or privilege to one advertiser/publisher over another since the network is verified and maintained by each participant.

AdSigma works on the following architecture in order to connect advertisers with publishers, which is easy to scale, transparent and which solves all the existing problems of traditional ad networks.

Google Trends 2018
SimilarWeb Website Visits
SimilarWeb Traffic Sources
| | |
| --- | --- |
| | Token |
| Bancor | 5 |
| Product Developement | 30 |
| Marketing | 40 |
| Administrative | 7 |
| Legal | 3 |
| ETH Reserve | 15 |